Earth, Moon or Mars. Schedule your next event in orbit.
The magic of three emissaries from the solar system in the presence of human beings.
Surprise your guests by giving them an unrepeatable experience, transform them into space probes travelling in the most proximal space. Reveal the beauties and secrets of the celestial bodies.
The stars galaxy has never been so close. 
Three certified professional hot air balloons with a diameter of 3.5 metres. Inflatable balloons, with air or helium, and that can be lighted up from the inside.
The cosmos at your fingertips, you can rent one of these balloons for your special event.
Contact us for a quote and for technical details.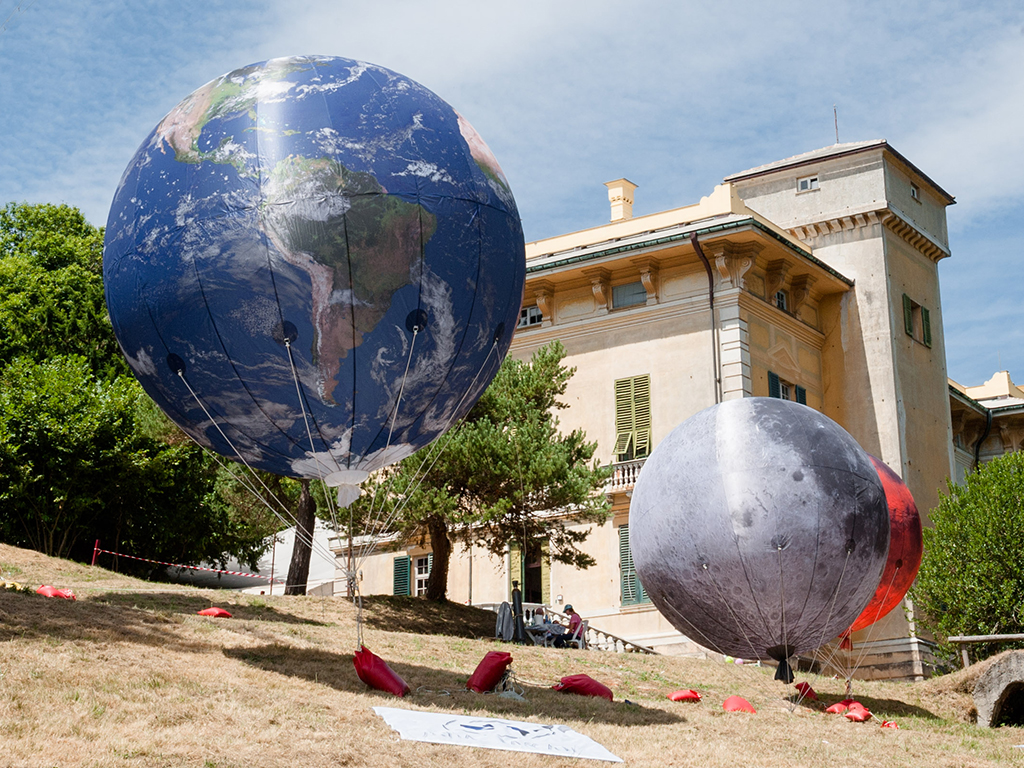 Gaia
Also known as Gea, the primeval goddess, divine power of the Earth. Progenitor of the Titans and of the Olympian gods. But also the planet of collective awareness according to Asimov, which links human beings, plants, animals, mountains and oceans, favouring the common good through the behaviour of the individual. Gaia, the living planet of James Lovelock according to his theory formulated in 1979 and reported in the volume "Gaia. A new look at life on Earth". For us, used to more everyday concepts, it is Home. 
Now, anchored to the ground as an aerostat, we look at ourselves as the new Magellan, circumnavigating our planet in a few steps and admiring it with the amazement of a child.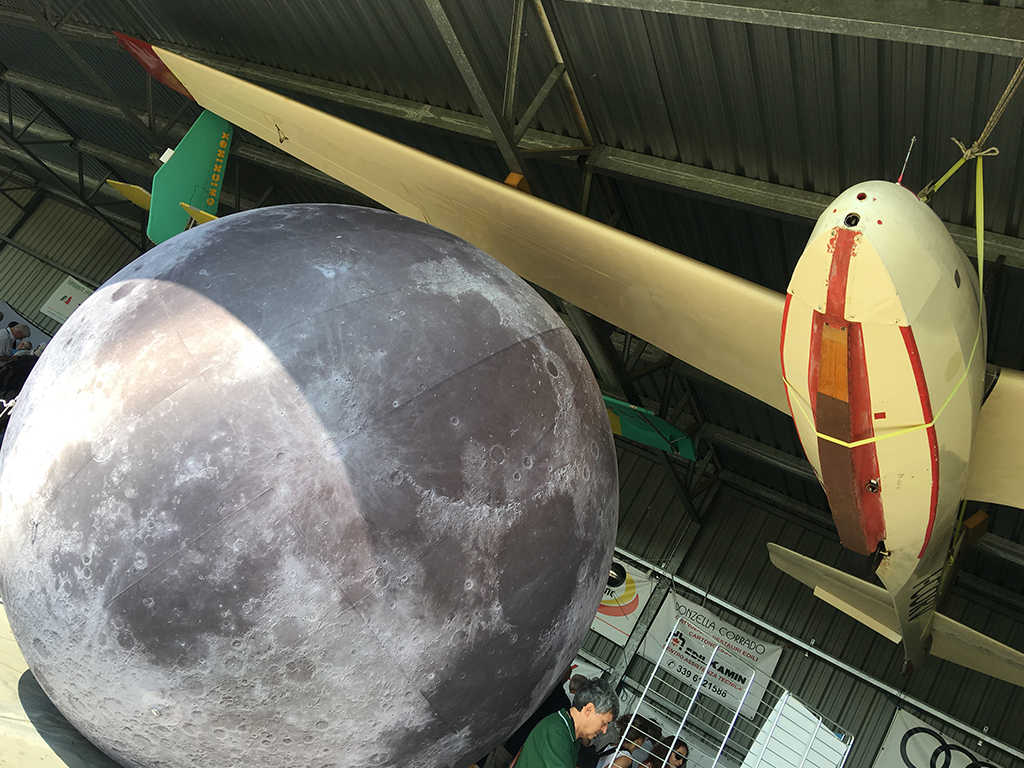 Moon
Muse of lovers, poets and shamans. With an unstable and therefore moody character. When full, the Moon appears calm and sensual like Selene. 
Hunter of prey, in its growing phase it takes on the personality of Artemis. 
The new Moon tells of magic and the dark arts, which belong to the realm of the shadows, it is now Hecate.
It lays its light on tides, harvests and moods with the ability to disconnect us from the world. We always turn to her when we ask to dream a little bit.
Moon is the second of our hot air balloons with which to delight your guests.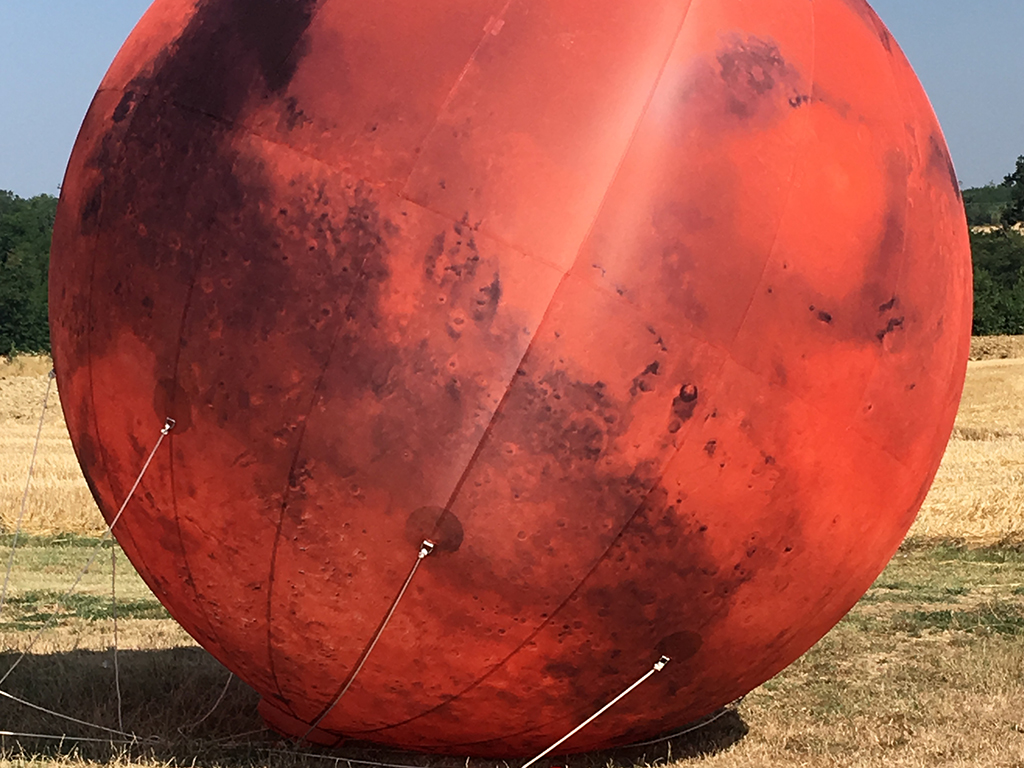 Mars
For John Carter it is Barsoom. An unfriendly planet from which he doesn't know how to escape. Here he meets Dejah Thoris, the Martian princess who will make his heart beat faster, and a swarm of other characters. A science fiction novel carried on celluloid that adds to the other thousands of fantastic stories set on the red planet that fascinates us so much. Perhaps because being the closest - it is visible to the naked eye - it appears almost reachable.
Mars is the third hot air balloon available for rental. And if there are the Earth and the Moon, Mars cannot be missing.
Silvia Vaccari Airmail and Space hot air balloons are available for rental for your outdoor or indoor events, by day and by night (with internal lighting).