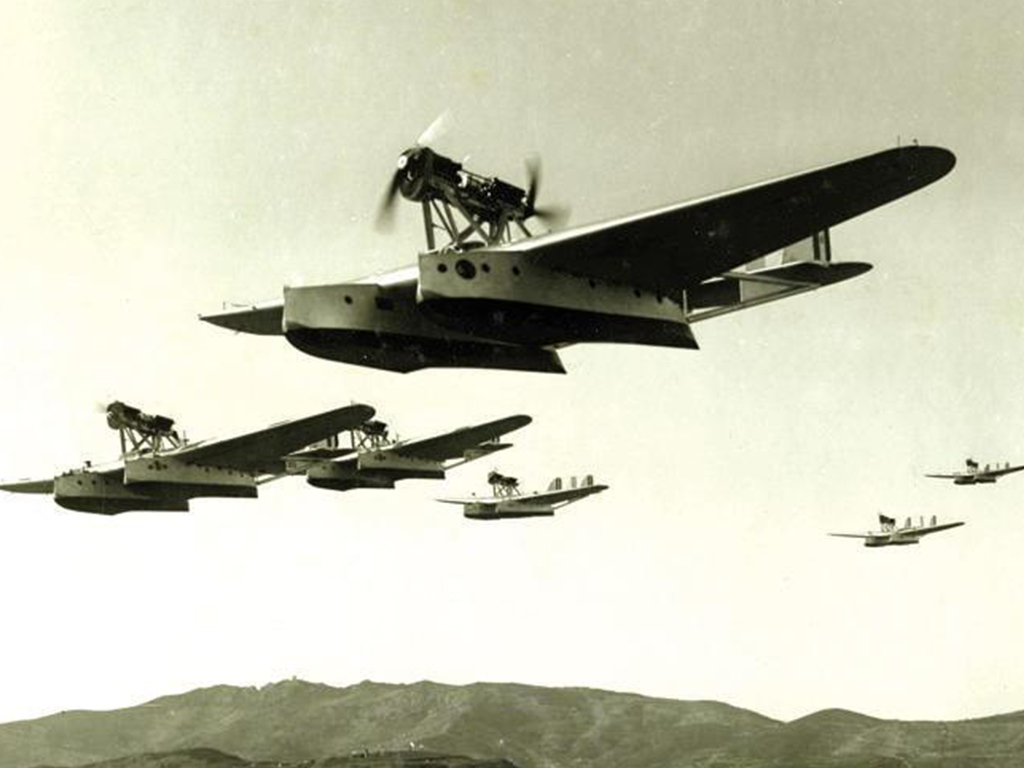 Clear skies, clear sea. An afternoon of a day like any other in Tobruk, if only we were not in 1940 and Italy at war. A Savoia-Marchetti trimotor appears in the distance, you hear the noise, it is commanded by a personality. It is Italo Balbo, aviator of undisputed fame because of his flights. But also a political personality of the Fascist Party, sent by Mussolini himself to be the Governor of Libya.
The landing runway approaches, Balbo loses altitude and begins the approach manoeuvres. Suddenly the sky rumbles, it takes little to understand that he is being attacked from the port.
The cruiser San Giorgio defended itself, that same day, from an incursion by the British, some Bristol Blenhien. When the outline of the Savoia-Marchetti trimotor appears in the sky - recalling the English airplanes - it doesn't take much for the sailors to rush to the artillery and target it.
So Italo Balbo dies, and with him the whole crew, crashing on the ground engulfed in flames, victim of the friendly fire.