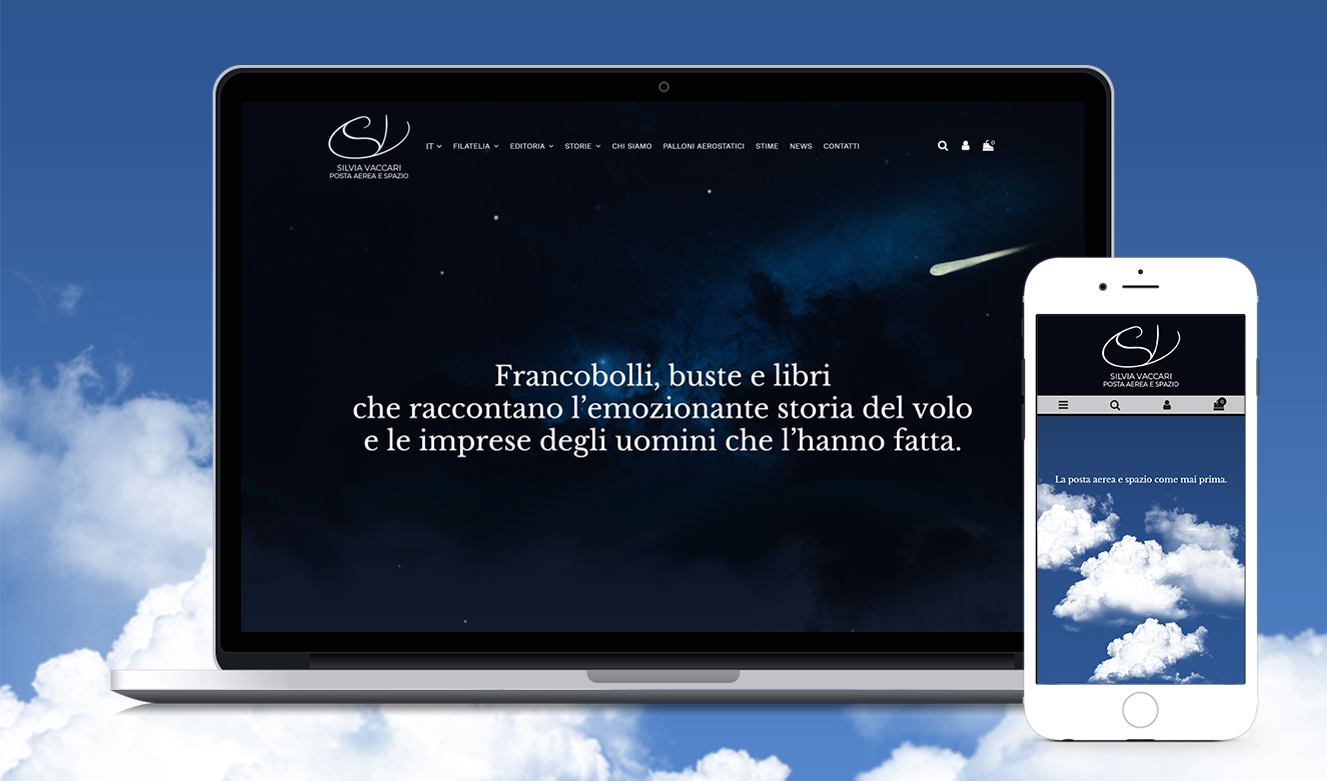 The history of flight and the conquest of space are full of goals that have excited and excite at the mere memory.
Dear readers,
welcome to airmailandspace.com
This latest adventure of mine is a novelty in every sense, even for me. Just writing about it gets me excited...
But as we say in these cases, the first impression is what matters. I am sure that the moment you swipe your mouse to explore it, you will appreciate the breath of fresh air.
Not because it is the first and only Italian airmail and space website. Not even because it collects philately, and publishing, on topics that tickle our ambitions as dreamers. Not for the detail of the descriptions of each individual specimen, those who already know me know what I'm talking about.
Even less because - and this was one of my goals - it is not an aseptic presentation of "material" for sale.
No. The first reason, for which to appreciate Silvia Vaccari Air Mail and Space, is the purpose that allowed its realization: to be able to give an unprecedented experience to passionate collectors like me.
Have fun with airmailandspace.com
Silvia Vaccari
info@airmailandspace.com