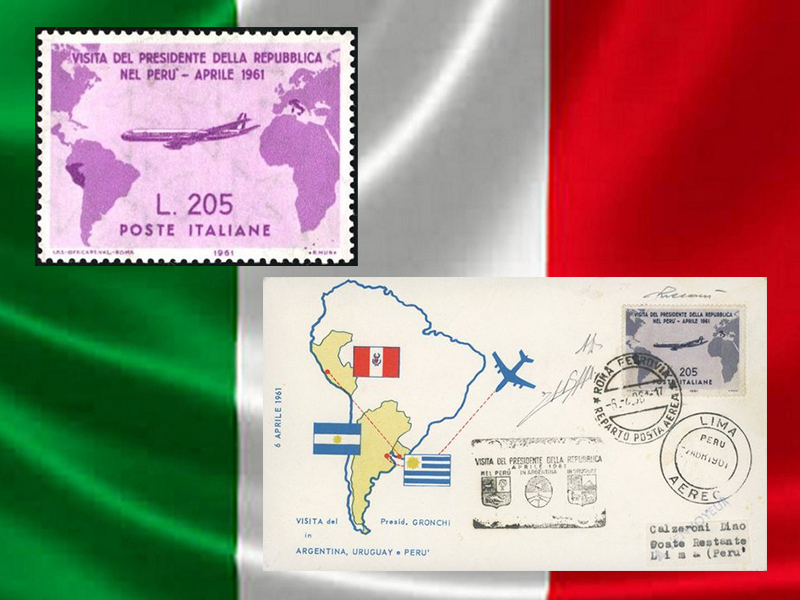 It was April 3, 1961 when, on the occasion of the official visit of the President of the Italian Republic Giovanni Gronchi to three South American countries (Argentina, Uruguay and Peru), a commemorative series of three postage stamps was prepared: the 170 lire blue to celebrate the first state, 185 lire green for the second and 205 lire lilac rose - Gronchi Rosa - for the third.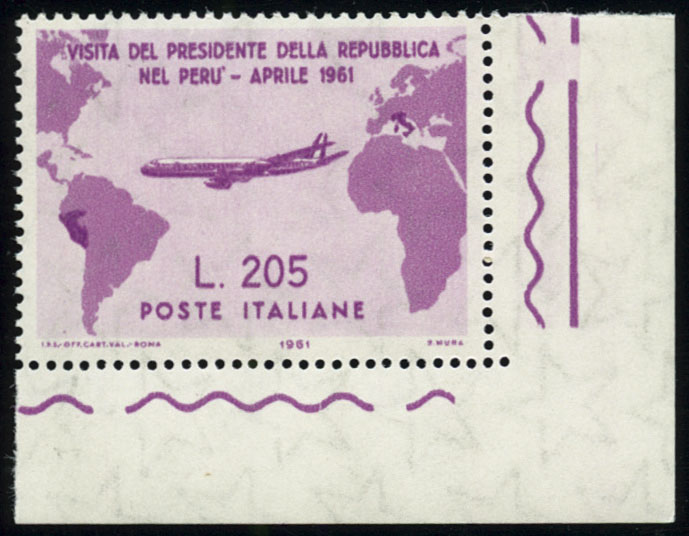 But a few hours after its birth and the beginning of its postal sale, it became the best known and most desired postage stamp of the Italian Republican period. The complaint had come from the Peruvian Embassy in Rome: on the postage stamp dedicated to Peru, in fact, the state borders were wrong. The sketcher who had been entrusted with the creation of the design of the three stamps had used an old geographical atlas, from 1939, on which the so-called "Amazonian triangle" - a territory bitterly disputed between Peru and Ecuador - was not attributed to Peru, which belonged to, but to Ecuador.
Then it was withdrawn from sale within a few hours and replaced by the grey version with regular borders which covered, on the covers already franked, the lilac rose 205 lire (but some of them escaped) thus giving birth to the famous Gronchi Rosa "covered" covers.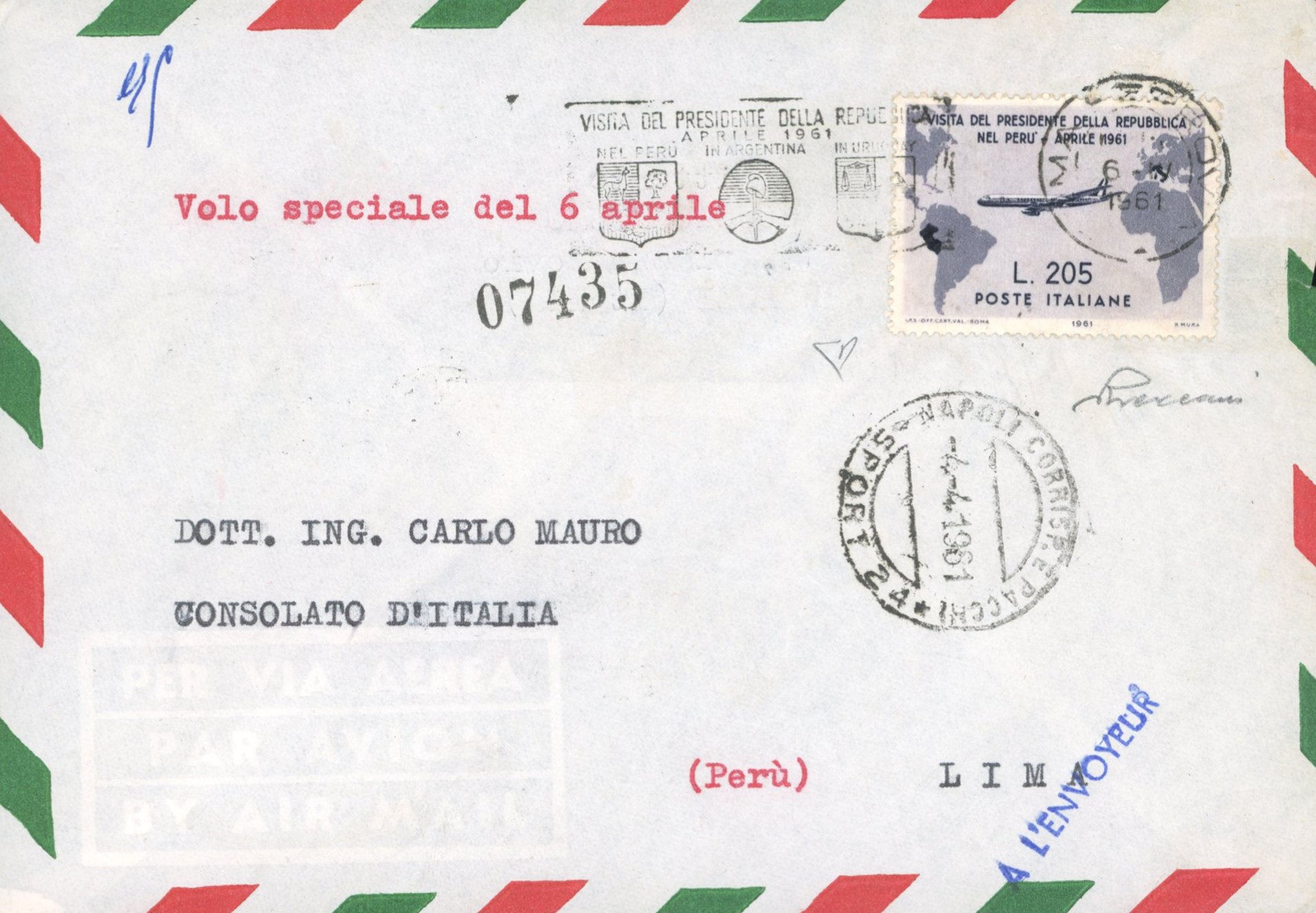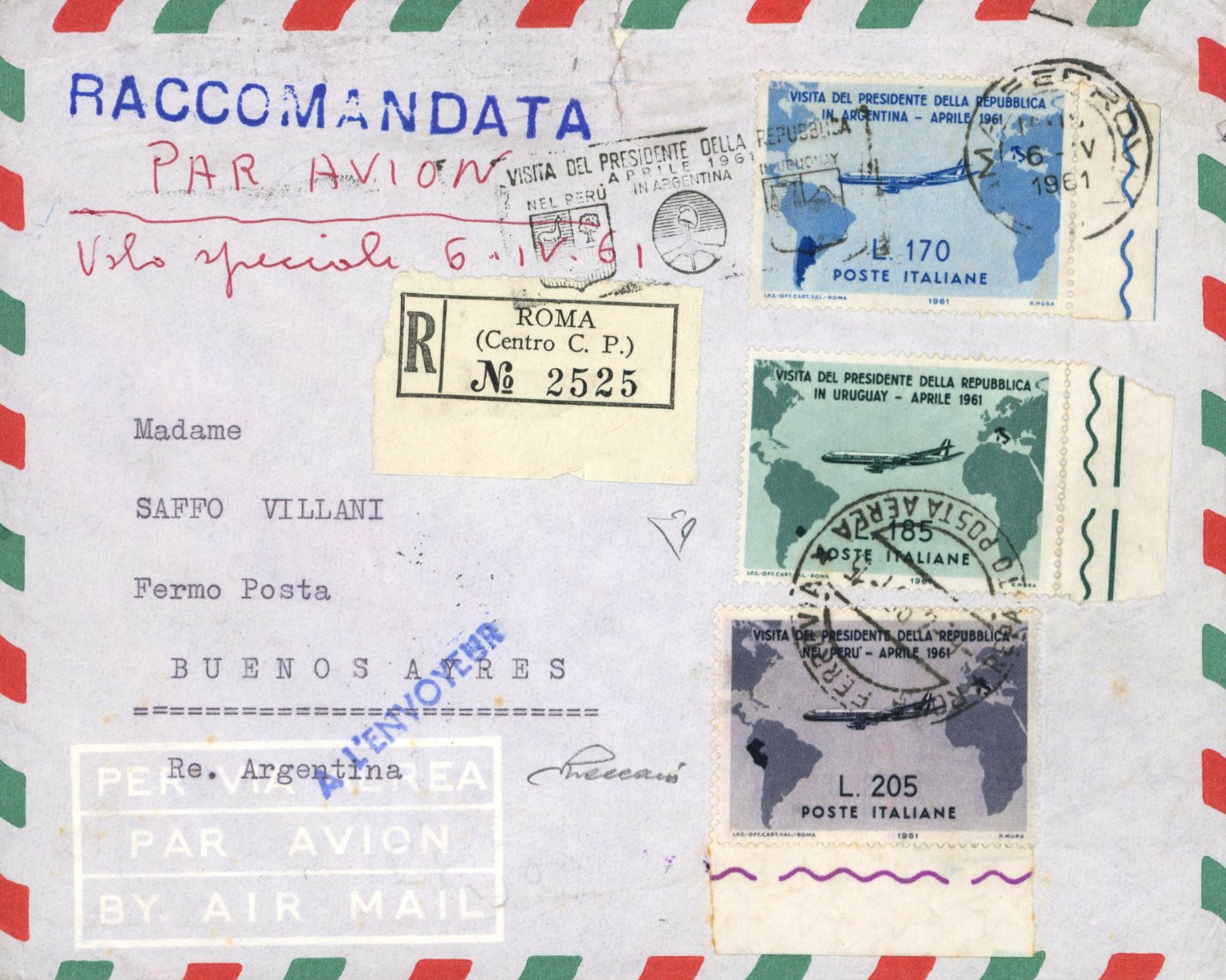 This is the story of the most popular postage stamp of Republican Italy but for this reason also the subject of many and different forgeries.

Courtesy of Vaccari s.r.l., the article "The Gronchi Rosa forgeries" by Paolo Vaccari published for the first time in issue 19 of May 1998 in "Vaccari Magazine", a Magazine specialised in philately and postal history, and subsequently updated and translated into English.