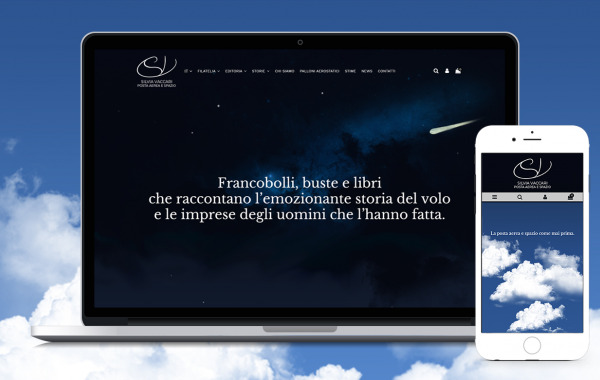 This latest adventure of mine is a novelty in every sense, even for me. Just writing about it gets me excited...
read more
Silvia Vaccari Air Mail and Space for personal reasons suspends the activity of the firm until October 31, 2022. Reopening November 2, 2022.
Ladies and gentlemen welcome aboard Silvia Vaccari Airmail and Space.
Lift yourself off the ground only with one click. The duration of the flight depends on your propensity to dream. Each page is a wonder, an intermediate stop where you can land and then depart again. 
We wish you an unforgettable flight.
Not just stamps, but stories of past lives